Always Do This Before Using ATM To Avoid Your Account Being Wiped Out By FraudstersHome Blog Business and Economy Always Do This Before Using ATM To Avoid Your Account Being Wiped Out By Fraudsters
Always Do This Before Using ATM To Avoid Your Account Being Wiped Out By Fraudsters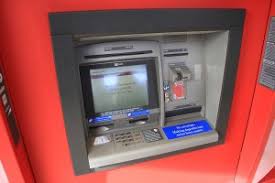 Share
Tweet
Fraudsters and hackers are on rampage. The are very smart, and always want to be ahead of securities.
They have made a lot of people to cry, by emptying their accounts and I don't want you to be one of the people who are crying every day.
When using ATM be very careful, don't just slot your card carelessly.
Press 'CANCEL' bottom twice before inserting your card. Please do it before you put your ATM card.
If anyone has set up the key pad to hack your accounts or to steal your PIN code, it will cancel the set up.
Please I beg you, make this your habit anytime you want to use the ATM.
I have seen a lot of people cried because of these fraudsters.
Source :Sunrise news Nigeria