Reverend Mbaka's greateness started from childhood….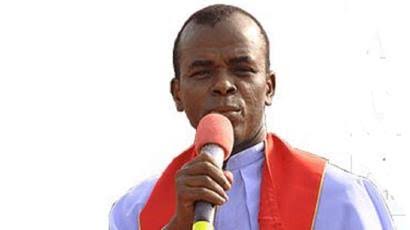 Reverend Camillus Anthony Ejike Mbaka was born into a royal family and he is the only son of his parents, Chief Humphrey Ogbuefi and Madam Felicia Mbaka. His father who was then a chief and Palm-wine tapper, a business prevalent in the Ituku Community. As a child, Ejike Mbaka has started organizing prayer sessions, Block Rosary Prayer, and he would take the position of the Fransisco, who was one of the three children visited by Holy Mary in the ancient Portugal. The little Mbaka was the one who brought about a change in Ituku community, St. Anthony Church and he was the prayer warrior of the team.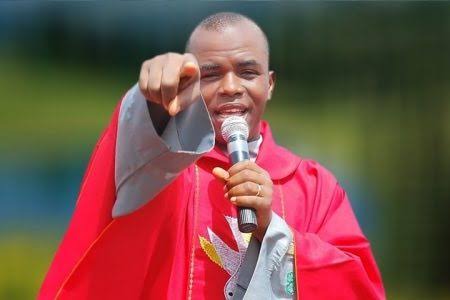 He was keen in helping his parents in house chores and other domestic activities, including palm wine tapping, the little Mbaka still created time to attend church services in the town, a religion his pagan parents were totally against but allowed their son to practise out of choice. As the only son, he was indulged in anything until the following event happened.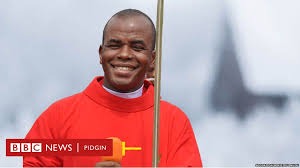 Mbaka was initiated into priesthood in July 29, 1995, in Roman Catholic Church, in honour and order by priest Melchizedek at that time. A priest for eternity, he ordained him. This led to the beginning of light-over-darkness in the catholic church in the whole of Nigeria.
Ever since then, Reverend Mbaka has become the spiritual-director and founder of Holy Ghost Cathedral in Enugu state, which was the head quarter. Rev Fr. Ejike Mbaka, despite all criticisms by his parents and the community, remained resolute and determined in his quest to fulfill the divine message. And he is said to have been a blessing to many through his prophesy and healing words. Since Childhood, Mbaka was said to be impervious to any criticisms like he is now doing today.
There was a lot I read about this mighty prophet that really convinced me he is indeed a God-send. A true God-send is not affected by what people say, because they don't know what they are doing like the word of Jesus Christ.
Source: Nigerian Voice, Vanguard