Iyabo Ojo's daughter in another altercation. Picture, they say, speaks a thousand words. Priscillia, the daughter of the Popular Yoruba Nollywood actress, Iyabo Ojo got into an altercation with a fan who after seeing her picture, asked if she is practising lesbianism.
The said picture was Iyabo Ojo's daughter hugging a female friend of hers. Perhaps the amebo fan was expecting her to share herself hugging a boy. Whatever, people would find something to say still.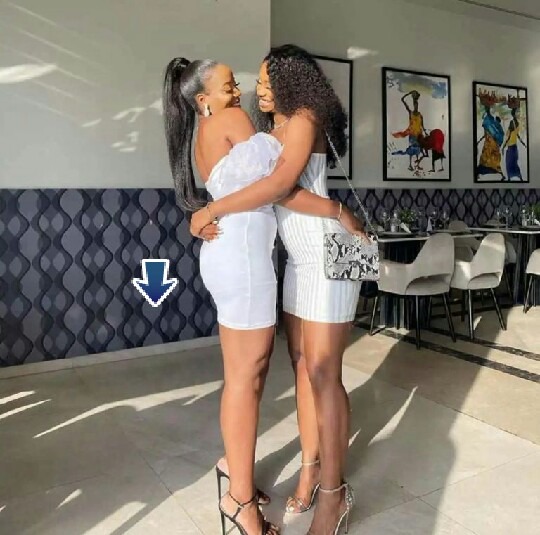 Of course, even if she was a lesbian, the young lady does not need to be asked such a question. And yes, she gave the male fan an answer. "Ode" she said to the troll.
One can also look from another perspective. The fan in question may be asking this question jokingly but this kind of joke is expensive.
The troll, with instagram handle @Abdulllahee_aliyu_Yusuf, had kept quiet after receiving the invective from the irated daughter of the Nollywood actress.
The point is this. Is this Young Lady supposed to be that rude as to calling a fan "Ode" over such question?
This could just pass for a harmless joke she could always smile at, my humble opinion.